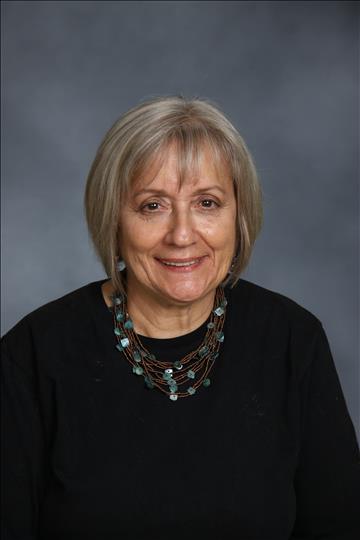 Mrs. Jean Williams: Third-Seventh Grade Math
Mrs. Williams is a dedicated educator committed to creating a classroom atmosphere that is stimulating, encouraging and supportive for all students. She believes students are individuals and will learn at their own pace and everyone contributes in her classroom. She encourages students to be good listeners and actively participate in the learning process. Her lessons have multiple methods to teach the concept with humor added whenever possible! Math can be compared to solving mysteries. The students read a story problem and become the detective in search of facts which will unlock the solution. She partners with parents to encourage this investigation. Mrs. William earned her degree from Elmhurst College in Elementary Education. She also completed 16 hours of math courses at College of DuPage. Her background is diverse as she worked in the business sector for a relocation company and in manufacturing companies. Mrs. Williams taught in the Rockford Diocese for 16 years.
In her spare time, she loves to ride her bike and walk her dogs. Her daughter has a degree in nursing and her son has a Math/Economics degree and a master's degree in applied mathematics and completed a PHD in Statistics. Education is a priority in her family. She enjoys helping her St. Raphael students fuel their passions with education.