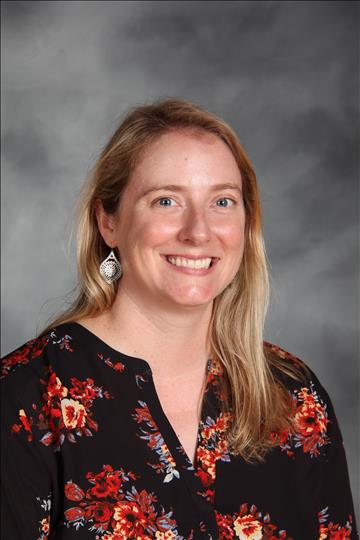 Mrs. Susan Pyrz: Fifth-Eighth Grade Math
Mrs. Pyrz is the 5th – 8th Grades Accelerated Math Teacher. She has a Masters in Education from Roosevelt University and a Bachelors in Business Administration from Loyola University Chicago. She started working at St. Raphael as a Substitute Teacher before becoming an Instructional Aide in the 2nd and 3rd Grades and then accepted her current position as an Accelerated Math Teacher. Mrs. Pyrz has also worked at schools in Downers Grove, IL in the ELL program and at schools in California in the Math and Business programs. She has also volunteered as a Cross Country Coach at St. Raphael School.
Outside of school, Mrs. Pyrz enjoys spending time with her family. She is married with a daughter and a pug named Puggy. She enjoys running, stair climbs, and yoga. She is also a big reader, especially stories that end with a happily ever after. Her favorite book is Pride and Prejudice. She loves watching Doctor Who with her daughter and all things Star Trek and Star Wars. Susie and her family enjoy volunteer work with the Respiratory Health Association.