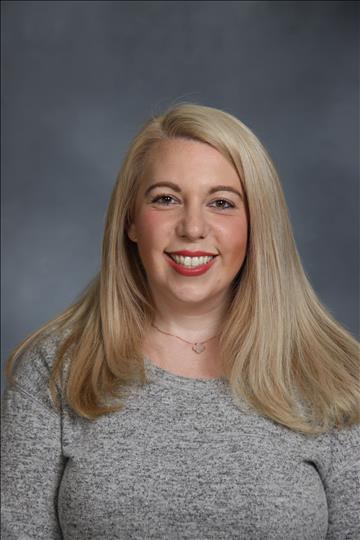 Mrs. Amanda Burke: Third Grade Teacher
Ms. Amanda Siegel is the 3rd Grade teacher. She has been teaching at St. Raphael School since 2013. Prior to 2013, she taught 2nd Grade and Math and Literacy Intervention. Ms. Siegel graduated with her Bachelors in Education from Dominican University and then went on to earn her Masters Degree in Special Education from Lewis University. She loves teaching, especially at a Catholic school. Ms. Siegel herself attended Catholic schools as a student from Kindergarten through Graduate School. Her favorite thing about being at St. Raphael is being part of a family and being able to teach about God.
When Ms. Siegel is not teaching, she enjoys reading, writing, and spending time with her family. She is also a passionate volunteer for Pads, a local organization that supports the homeless population in DuPage County. When she has breaks from school, she loves taking trips, especially to the east coast. She can often be seen checking out books at the Naperville Public Library, browsing Sephora, or ordering at the candy counter at Naper Nuts & Sweets.