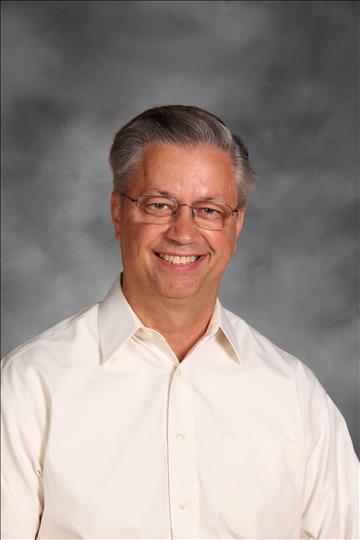 Mr. Dan Gallagher: Teaching Assistant/Technology
Mr. Gallagher grew up in the Chicago area. He attended St. Hubert Catholic School in Hoffman Estates, Schaumburg High School, and Northwestern University, where he studied education and majored in math. He earned a Masters Degree in Computer Science. He married his college sweetheart in 1979 and moved to Fort Lauderdale, FL, where he accepted his first job doing software development. Mr. and Mrs. Gallagher welcomed their first two daughters while in Florida, before settling back in Naperville and having their son and third daughter.
They have been active members of St. Raphael parish since 1986, and their four children are proud graduates of St. Raphael School. As St. Raphael School parents, they were actively involved in volunteer work and chaired the annual Gala. They have eight grandchildren, four of whom are already Redwings!