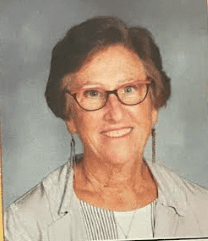 Mrs. Barb Pedicini: First Grade Teacher
Mrs. Pedicini joins the St. Raphael family after 28 years in Catholic education. 22 of these years have been in the Diocese of Joliet in 1st grade. After earning a BA in elementary education from St. Norbert College in DePere, Wi, she has also taught preschool, 2nd, 4th, and 6th grade. Mrs. Pedicini has a strong background and belief in the Catholic school system. She herself is a product of Catholic schools and her four children are all graduates of Catholic grade school and two of area Catholic high schools. After raising her four children, she was excited to return to her family's parish school to continue her passion; teaching young children. She believes that children are the future and guiding them in their Catholic identity and teaching them to believe and follow the teachings of Jesus is considered a privilege. Mrs. Pedicini loves teaching the younger students and she is thrilled to be teaching first grade at St. Raphael School.
Mrs. Pedicini resides in Woodridge with her husband of 41 years and their dog. Her children live in four different states which support her love of travel! She also is an avid reader, bike rider and walker. She looks forward to introducing her grandchildren to her St. Raphael family when they visit.