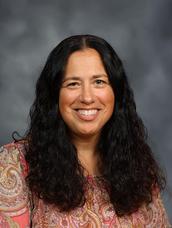 Mrs. Linda Cook: Early Childhood Teaching Assistant
Linda Cook is our Preschool and Pre-K Instructional Aide. She has lived in Naperville for over 20 years with her husband and 3 children. Prior to joining St. Raphael School, Mrs. Cook taught Preschool children for the last several years in Naperville.
Originally from Michigan, Linda graduated from the University of Michigan, worked in New York City, then returned to the Midwest to start her family. She is an active member at St. Thomas the Apostle, has been a Girl Scout leader for over 13 years, and enjoys playing tennis and horseback riding.