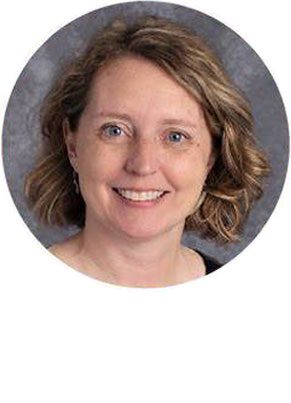 Mrs. Becky Ward: Principal
Mrs. Ward received her undergraduate degree from the University of Illinois at Urbana-Champaign. She taught high school Spanish and Religion for two years and then took time off to raise her four children. Mrs. Ward then went on to teach middle school Math and Religion for 8 years in the Diocese of Rockford. During this time, she also obtained two master's degrees from Aurora University: one in Teaching and Learning as well as one in Educational Leadership. For the past four years, she has been the principal at St. Peter in Geneva.
Mrs. Ward is very excited to be the principal at St. Raphael School, to learn from this wonderful community and share with us a passion for Catholic education. She and her husband have four children and a big dog named Bailey. They attend Holy Cross in Batavia where her children went to school. In her free time, Mrs. Ward enjoys spending time with family and friends, doing sudoku puzzles, and knitting.